The greatest wealth is health. —Virgil
Body-Mind-Health Resources
Recommended Internet Resources & Bibliography

The Center for Spirituality and Healing provides high-quality interdisciplinary education, conducts research, and delivers innovative programs that advance integrative health and healing.
www.csh.umn.edu
Taking Charge of Your Health —Created by the Center for Spirituality and Healing and the Life Science Foundation, this web site offers accurate and credible information to help individuals improve and maintain health including creating a healthy lifestyle, exploring alternative and integrative health practices, and navigating the healthcare system. www.takingcharge.csh.umn.edu
---

Miriam E. Cameron, is a member of the Graduate Faculty, and the Lead Faculty for the Tibetan Healing Initiative at the Center for Spirituality and Healing. She teaches classes in Yoga, Ayurveda and Tibetan Medicine including India travel study courses. Studying with Mim can be life-transforming.
http://www.tc.umn.edu/~camer008/
The Tibetan Healing Initiative (THI) expands the work of the Center for Spirituality and Healing involving Tibetan medicine and yoga in four areas: research, education, outreach and integrated care. Tibetan medicine teaches us how to create and maintain a healthy mind and body in order to live a yogic life.
---

Men-Tsee-Khang, Dharamsala, India – – Official website of Tibetan Medical and Astrology Institute of H. H. The Dalai Lama where Traditional Tibetan medicine is taught and practiced.
http://www.men-tsee-khang.org/
---

Official website of Dr. Andrew Weil, MD —This is an excellent resource for education and information on integrative medicine. See below for a link to this website's anti-inflammatory diet and pyramid.
www.drweil.com
---

Arizona Center for Integrative Medicine —Founded by Dr. Andrew Weil at the University of Arizona, Tucson, with a mission to lead the transformation of healthcare by creating, educating and actively supporting a community that embodies the philosophy and practice of healing-oriented medicine, addressing mind, body and spirit.
http://integrativemedicine.arizona.edu/index.html
---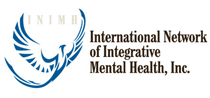 International Network of Integrative Mental Health, Inc. is a global organization to advance an integrative whole person approach to mental health through education, research, networking and advocacy.
---

The National Center for Complementary and Integrative Health –  (NCCIH) is the Federal Government's lead agency for scientific research on complementary and integrative health approaches.
https://nccih.nih.gov/
---

The Center for Mind-Body Medicine, Washington, DC —Providing education to create a more effective, comprehensive, and compassionate model of healthcare.
www.cmbm.org
---

American College of Lifestyle Medicine (ACLM) is the professional medical association for physicians, medical professionals, allied health professionals and those with professional careers devoted to advancing the mission of lifestyle medicine.
http://www.lifestylemedicine.org/
---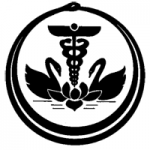 Institute of the Himalayan Tradition, Yoga and Meditation Center in St. Paul, MN —Excellent hatha yoga classes, meditation classes, yoga teacher training, and more; established by Swami Rama.
www.ihtyoga.org
---

The Himalayan Institute Hospital Trust is located near Dehradun, India, near the Garhwal region of the foothills of the Himalayas, and is designed to serve this region's population of millions of people in great medical, economic and social need. The mission of HIHT is to develop integrated and cost-effective approaches to health care and development for the country as a whole, and for underserved populations worldwide.
Bibliography
Benson, Herbert. The relaxation response.
New York : HarperCollins Publishers, 2000.
Cameron, Miriam E. Karma & happiness : a Tibetan odyssey in ethics, spirituality and healing.
Minneapolis, MN : Center for Spirituality and Healing, 2001.
Emmons, Henry. The chemistry of calm : a powerful drug-free plan to quiet your fears and overcome your anxiety. New York : Simon & Schuster, 2010.
Emmons, Henry. (2006). The chemistry of joy : a three-step program for overcoming depression through Western science and Eastern wisdom.
New York : Fireside.
Gordon, James S. Manifesto for a new medicine : your guide to healing partnerships and the wise use of alternative therapies.
Reading, MA : Addison-Wesley Publishing Company, Inc., 1996.
Gordon, James S. Unstuck : your guide to the seven-stage journey out of depression. New York : The Penguin Press, 2008.
Himalayan Path. St. Paul, MN : Yes International Publishers.
http://www.ihtyoga.org/publications.html
Kabat-Zinn, J. (2004). Guided mindfulness meditation.
Boulder, CO : Sounds True. (4 CD set)
Men-Tsee-Khang. (2001). Fundamentals of Tibetan Medicine. Dharamsala, India : Author.
O'Brien, Justin. The wellness tree : the six-step program for creating optimal wellness.
Saint Paul, MN : YES International Publishers, 1993.
Remen, Naomi. Kitchen table wisdom : stories that heal.
New York : Riverhead Books, 1996.
Siegel, D. J. (2010). Mindsight : the new science of personal transformation.
New York : Bantam Books.
Weil, Andrew. Eating well for optimum health : the essential guide to food, diet and nutrition.
New York : Alfred A. Knopf, 2000.
Weil, Andrew. Eight weeks to optimum health : a proven program for taking full advantage of your body's natural healing power.
New York : Alfred A. Knopf, 1997.
Weil, Andrew. Healthy aging : a lifelong guide to your physical and spiritual well-being.
New York : Alfred A. Knopf, 2005.
Weil, Andrew. Spontaneous Happiness. New York : Little, Brown and Company, 2011.
Weil, A. (2009). Why our health matters : a vision of medicine that can transform our future.
New York : Hudson Street Press.
Weintraub, A. (2004). Yoga for depression : a compassionate guide to relieve suffering through yoga.
New York : Broadway Books.